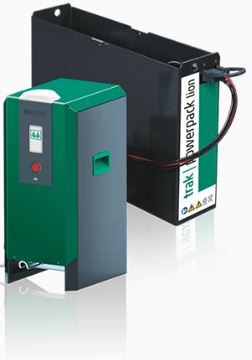 trak | powerpack lion is a highly efficient, modular lithium-ion energy system that can be installed in existing industrial trucks which were originally designed to use lead-acid batteries.
No additional vehicle-specific adjustments are required. Users can choose from a wide range of 24 V, 48 V and 80 V batteries depending on the work profile and vehicle parameters.
The energy system always comprises a lithium-ion battery and a corresponding charger. The design of the chargers ensures that the lithium-ion batteries are charged with maximum efficiency while also promoting careful handling of the batteries, in order to guarantee that their service life is as long as possible. 
Take advantage of the smooth, reliable operation that is made possible by trak | powerpack lion.
ADVANTAGES:
Modular lithium power system for industrial trucks, consisting of a lithium battery, adapter components and charger
Perfect system solution for your individual requirement profile
Quick and efficient conversion of almost all industrial trucks through well-designed adapter components
Optimum cost structure, which is both plannable and economical
Financing according to your needs (purchase/rental) and avoidance of high investment costs
Quicker return on investment through longer service life, no maintenance costs and lower energy consumption
The simplest solution for replacement of lead-acid battery systems
Highly versatile and quickly deployable through adaptable tray system - even for vehicles for which the manufacturer does not intend an exchange
More efficient processes and improved productivity through short charging times and higher vehicle availability
Ultimate reliability through excellent quality of all components
Correct and legally compliant disposal
Global, expert advice by HOPPECKE service staff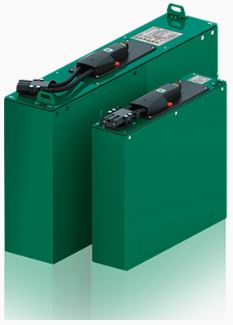 APPLICATIONS:
Industrial trucks
Utility vehicles
Agricultural and construction machinery
Special-purpose vehicles
Cleaning machines
Lifting platforms
Recreational vehicles
Cold storage
Locomotives
Electric and hybrid boats