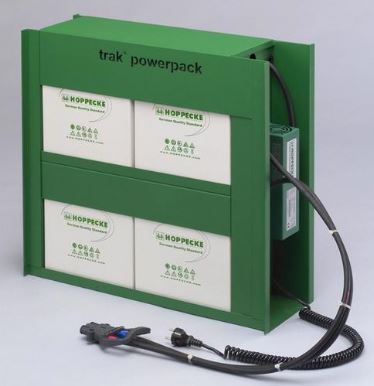 The trak | powerpack system has been designed especially for portable electric pallet trucks.
It comprises four HOPPECKE trak | bloc maintenance-free AGM monobloc batteries connected in series, which are installed in a self-supporting tray.
On request, the trak | powerpack system can be delivered with an optimised on-board HF charger.
ADVANTAGES:
Electrolyte leakage impossible
No water refill necessary
Low investment costs
No maintenance costs
APPLICATIONS:
Industrial trucks
Special-purpose vehicles
Agricultural and construction machinery
Others