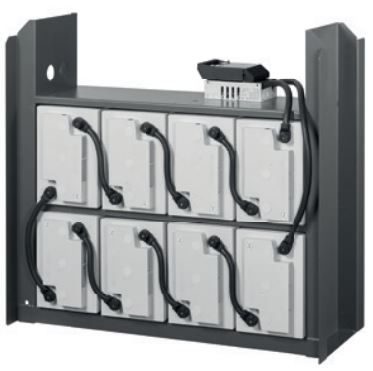 HOPPECKE offers you an energy storage solution that enables you to manage your private power consumption. You can therefore reduce your electricity procurement costs.
Our HOPPECKE sun | powerpack classic lets you store your solar power in the interim and consume it at defined times. You are secured even in the event of a power failure.
The energy store directly provides you with the required current and is ideal for cyclical application in partial load operation.
Proven "Made in Germany" quality means we meet high safety standards and offer you the opportunity to flexibly extend your capacity.
Our HOPPECKE sun | powerpack classic is virtually maintenance free, extremely compact and robust. You benefit from easy installation and a space-saving wall mounting.
The HOPPECKE sun | powerpack classic can be used in single or three-phase systems, backup systems and off-grid systems.
BENEFITS:
Increase economic of your PV-systems by optimization of grid purchase costs
Uninterrupted service with autonomous power supply – even in case of power failure
Simple handling & operation – components ready for connection
Highest reliability – the used components are approved in industrial applications
Highest flexibility – can be combined with various battery inverters Reduction of annual grid purchase
MAIN PERFOMANCE:
Nominal voltage: 24 Vdc, 48 Vdc
Energy content (C10): 24 Vdc, 5,5 kWh up to 11,0 kWh
Energy content (C10): 48 Vdc, 6,4 kWh up to 22,0 kWh
Technology: VRLA AGM
Contact: Top Terminal
Life time: 10 years or 2500 cycles
APPLICATIONS:
Energy storage system for photovoltaic systems from 3kWp
Energy supply in case of power failures
Energy storage for off-grid power supplies.