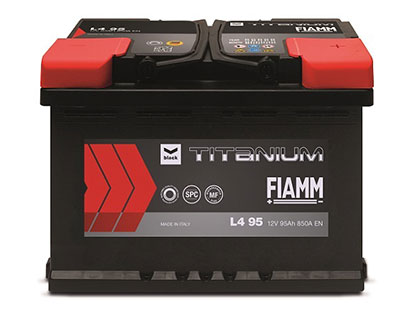 New Titanium range: experience and innovation.
The new TITANIUM range comes from FIAMM expertise and technology, resulting from the OEM first outfit, manufacturing process and technology business nowadays available in the spare parts market, a top level product with a strong Italian personality.
Black TITANIUM: the whole FIAMM experience for a safe start.