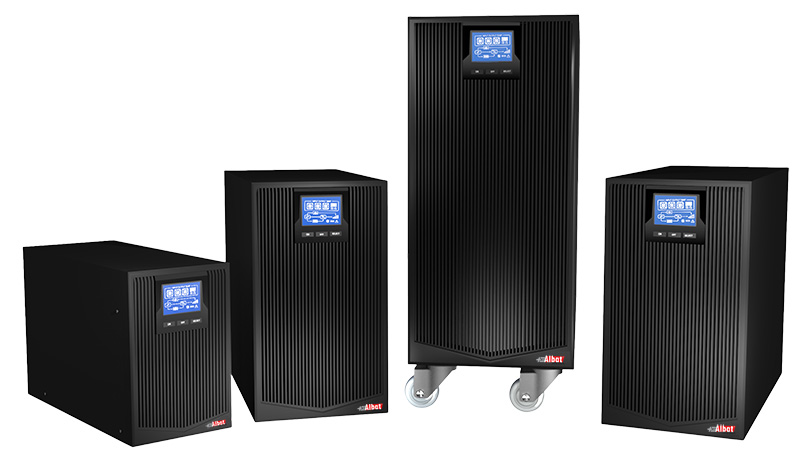 ONLINE DOUBLE CONVERSION
The ATLUS smart high frequency online, Single Phase Online 1-10kVA, UPS uses full digital control technology and the latest high frequency converter technology and has high efficiency, high power factor and other advantages. It has significant energy savings and greatly reduces operation costs. It has integrated functions such as AC regulation, backup power supply, surge protection, and other functions to provide protection to equipment in harsh power grid environments and provide clean, safe, and stable power to loads.
ALBAT'S UPS series ATLUS represents a perfect solution for a wide range application in the:
Finance,
Telecommunication,
Energy,
Medical.
Main Features:
Input power factor up to 0.996 and low THDi (< 3%) decrease pollution to city power,
3 level IGBT technology UPS,
95,5% Efficiency,
Output Power Factor 1,0,
Compact and smaller design,
Output Power 1kVA, 2kVA, 3kVA, 6kVA and 10kVA,
Installation as Tower Cabinet, with internal or external batteries.