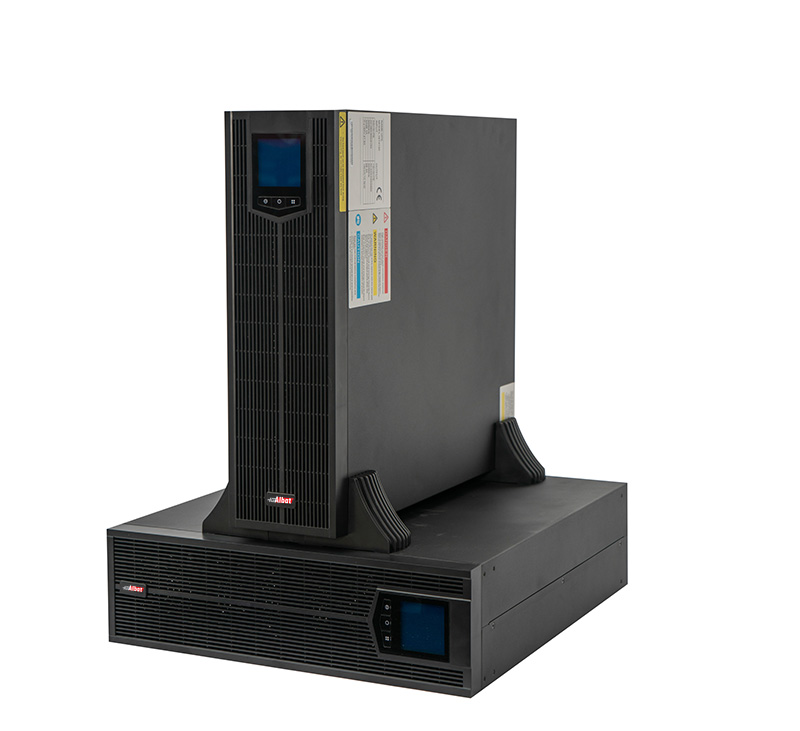 ONLINE DOUBLE CONVERSION
The UPS Rack 19" ATLUS 10-20kVA are ALBAT's range of three-phase rack online UPS, in starting from 10kVA up to 20kVA The UPS IST9 series adopts the most innovative technologies with 3 IGBT levels, guaranteeing an efficiency of up to 96% and a unitary output power factor.

ATLUS RACK COM can be configured in input \ output mode 1 \ 1 or 3 \ 1 or 3 \ 3 directly from the display. Compact 19" rack UPS, only 3U in rack cabinet height. The system includes a distribution module and a manual bypass disconnect for ease of maintenance.
ALBAT'S UPS Series SAURUS 10-40 kVA represents a perfect solution for a wide range application in the:
Data Center,
Health Care,
19'' Rack Cabinet,
Industry,
 Server.
Main Features:
19 "rack UPS with 3-level IGBT technology,
Maximum flexibility, advanced technology and space-saver,
Flexible configuration 1: 1, 3: 1, 3: 3 settable from the display,
UPS for rack cabinets with 96% efficiency,
10A Charging current and high AC / AC efficiency up to 96%,
Output power factor up to 1 and THDi & lt; 3%, with less energy pollution,
Parallelable rack UPS up to 4 units, supports up to 80kVA of single-phase or three-phase load,
Intelligent RS485 + EPO and ECO function configurable directly on site,
Easy to transport and to install,
UPS with tower and rack compatible design,
Number of batteries (24-40) and charging current adjustable.