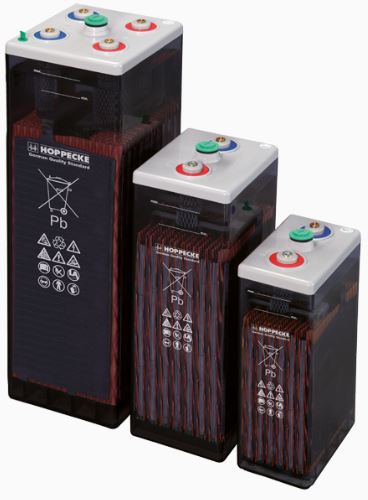 A gauntleted positive plate with protective polyester gauntlet ensures that the sun | power V L has a long service life.
Cyclical applications or long hold times (small discharges) are typical application fields for the sun | power V L. It has a proven DIN format and is thus very versatile.
ADVANTAGES:
Highest cycle stability during PSoC1 operation – due to tubular plate design with efficient charge current acceptance
Maximum energy efficiency by optimised electrolyte recirculation sun | air prepared as standard
Maximum compatibility – dimensions according to DIN 40736-1
Higher short-circuit safety even during the installation – based on HOPPECKE system connectors
MAIN PERFOMANCE:
Nominal voltage: 2 Vdc
Nominal capacity: 213 Ah to 3488 Ah
Technology: FLOODED
Contact: Top Terminal
SERVICE LIFE IN CYCLES AND DEPTH OF DISCHARGE: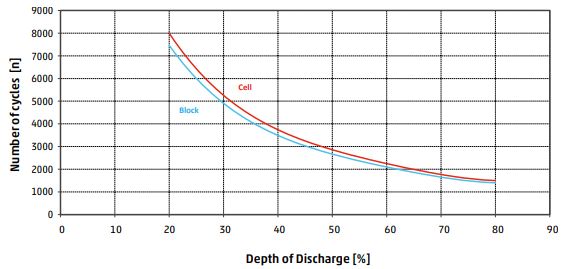 APPLICATIONS:
Emergency power supply (UPS)
Safety lighting
Network services / Large storage facilities
Village power supply
Local public transport.